Brandi Daul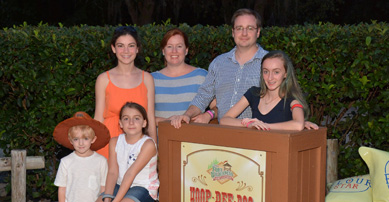 My name is Brandi Daul, and I am the owner of The Mouse Detectives. Walt Disney World has always been a magical place for me and my family, and I love being able to help share and create that magic for you and your family.
I have always admired the vision of Walt Disney, as well as his kind and welcoming persona, his passion for invention and innovation, and his true American spirit. I hope The Mouse Detectives can emulate that vision, and provide the highest quality, most magical vacation experience that your family can cherish for a lifetime.
brandi@themousedetectives.com
504-931-8310
https://www.facebook.com/TheMouseDetectives
Lauren Lore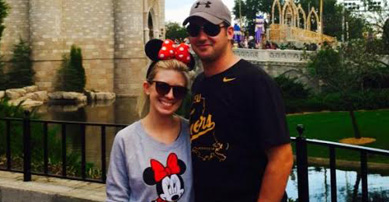 My name is Lauren Lore, I grew up in NOLA and recently moved to Spring, Texas.
I am in love with ALL things disney! I have been going to disneyworld every year since I was born, sometimes more than once a year.
Becoming a Disney travel agent was a dream come true. I would love to help plan your vacation and ensure great memories for a lifetime.
lauren@themousedetectives.com
504-430-7930
https://www.facebook.com/DetectiveLauren
Desiree Lisotta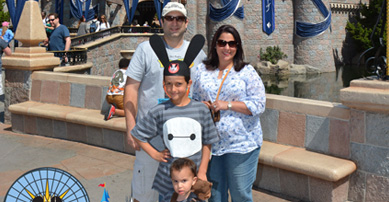 My name is Desiree Lisotta and I have lived most of my life in Gretna, LA. I will be moving to Belle Chasse, LA in the near future.
My family and I have a passion for Disney. We call Disney our second home. I have been to Walt Disney World so many times that I have lost count. I have recently visited Disneyland, and have sailed the seven seas on Disney Cruise Line. I love to help others plan their magical vacation. Let me help take the stress out of planning so you are ready to have a vacation of a lifetime.
desiree@themousedetectives.com
504-234-0771
https://www.facebook.com/disneydetectivedesiree
Leigh Morrow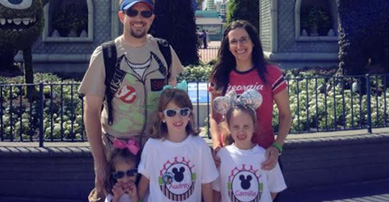 My name is Leigh Morrow and I have lived my entire life in the amazing city of New Orleans. I began visiting Disney World as a small child and it has become a fixture in my life ever since. I have visited Disney World on so many occasions that I have lost count- even on my honeymoon! I always dreamt as a youngster of taking my own children there and entrenching them in the Disney magic as well. My 3 young daughters have each fallen in love with the tradition and mystique of Disney World, having each traveled there 5 times in their young lives.
I can truly say for the first time in my life that I LOVE my job as a Disney travel specialist!
leigh@themousedetectives.com
(504) 621-3518
www.facebook.com/mousedetectiveleigh
Ashlee Boyd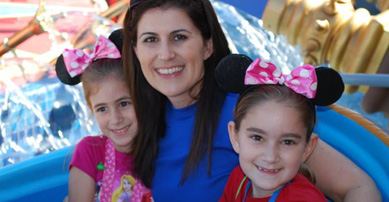 My name is Ashlee Boyd and I live in Lafayette, LA.
I have always had a love and passion for all things Disney. One of my favorite Walt Disney quotes is "All our dreams come true if we have the courage to pursue them". Walt Disney World is such a magical place where many dreams do come true. I would love to help you and take all of the stress out of planning so you can a have a Disney vacation of a lifetime.
ashlee@themousedetectives.com
337-591-2126
https://www.facebook.com/ashleeboydthemousedetective
Beverly Eden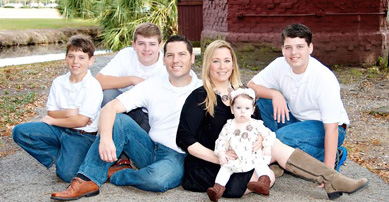 I'm Beverly Eden of the Mouse Detectives. I'm the married mom of 4. My experience with Disney dates back to age 4 & I'm as old as Disney World. (I will let you figure that out!)
My parents loved bringing my sisters and I to the parks often...usually every year! So I've spent quite a bit of time in Disney. When I married my husband, Travis, we decided to keep the magic going.
Disney memories are absolutely priceless. I know when my kids are grown with children of their own, I will have handed to them precious memories that they will be able to share.
I love Disney excitement...from booking your resort & fast passes to finally getting that much sought after dining reservation...THAT is why I do this...for the magic.
Whether you're interested in a cruise, the beautiful Aulani Hawaiian resort or Disneyland or the amazing Disneyworld...I hope you'll let me help plan your magic!
beverly@themousedetectives.com
504-319-8502
https://www.facebook.com/pages/Beverly-Eden-The-Mouse-Detectives/704007293042918
Christen Daul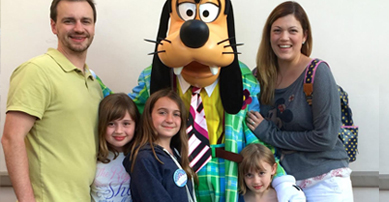 Hi, my name is Christen Daul!
I celebrated my 2nd birthday in Walt Disney world back in 1982, and my family traveled there every other year for most of my childhood and teenage years. When my own daughter turned 2, we took her for the first time, and it was so magical seeing Disney through her eyes. Now we have 2 little girls and go every year as Disney vacation club members.
I have also been to Disneyland twice and hope to visit all of the parks around the world someday. I have always loved planning our own vacations, and when I got the opportunity to do this for a living, it was a dream come true! Disney dining is my specialty, and I love trying new experiences and adventures that I can share with the wonderful families that entrust their trips to me.
Christen@themousedetectives.com
504-343-7523
Janet LeBlanc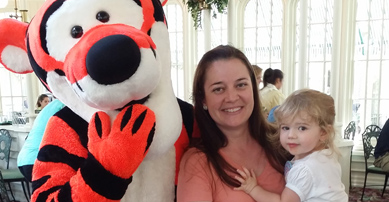 My name is Janet LeBlanc and Disney World is my favorite place on earth! Walt's obsession with details, cleanliness, and great customer service in creating his parks has always fascinated me, so much so that I actually applied to work at Disney World during college. I was lucky enough to clean toilets (for real!) at the most magical place on earth for a summer, and I've been returning to Disney over and over ever since, now with a family of my own.
I was born and raised in Baton Rouge, graduated from LSU, and moved to Houston in 2009. I've always been a researcher and a planner, and I've enjoyed planning our family's vacations since childhood. I love helping other families discover the best way to experience their own Disney magic. A Disney vacation is a memory you'll cherish forever, and I'm here to make sure it truly is your dream come true!
janet@themousedetectives.com
https://www.facebook.com/mousedetectivejanetleblanc
225-953-2836
Erika Richoux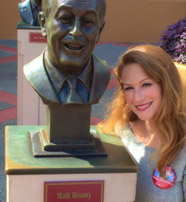 Hi there! I am Erika Richoux, and I am thrilled to tap into my long-held passion and knowledge of Disney to help you plan a fantastic trip suited to your wishes!
For over 15 years, I've planned dozens of fun-filled Disney vacations first for my family here in the New Orleans area, then helping dozens more plan their Disney vacations, many even before I started doing this as my profession!
I am in my element being anywhere on property, even on the Disney Cruise Line and in the alternatively magical Universal Orlando Resort. I keep up with the changes going on in the vast universe of Disney by listening weekly to the very best Disney podcasts (WDW Radio and WDW Today), by regularly following a number of online Disney discussion forums (DisBoards.com member since September 2003), and by seeking out Disney news from reliable sources. All my fastidious geekiness results in a vacation-planning experience that gives you peace of mind sprinkled with a little bit of pixie dust!
My mission as a travel agent specializing in Disney is to make planning a trip exciting, easy, and fun for you while providing you the highest level of service by respecting your vacation budget, giving you the benefit of my first-hand knowledge, and treating your vacation as if it were my own! I am always here for you and your vacation, from first contact until you get back home.
To learn more about me, please feel free to visit my website at MickeysPixie.com.
Thanks so much for taking the time to "meet" me, and I cannot wait to start planning a memorable and magical vacation with you very soon!
erika@themousedetectives.com
504-289-8299
https://www.facebook.com/mousedetectiveerika
MickeysPixie.com/
Tara Belsome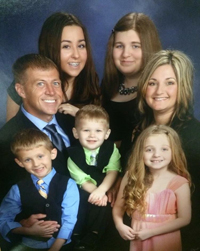 Hi, my name is Tara Belsome, and I absolutely love being a Travel Consultant.
I'm very passionate about vacations, and I feel that they are very important to take. It's a time where families bond and grow closer. My family and I probably take more vacations than we should, but I believe families today need more one-on- one time that is uninterrupted by daily life here at home.
One of my favorite quotes is:
"In the end, all we have left are memories. Bits and pieces of the time we've spent together. No matter how long that time was, it'll never seem like enough."
Have you ever planned a vacation and run into problems? I work hard for clients and try my absolute best to make sure that doesn't happen. I do all the work for you so that you can truly relax and find the true value of your vacation.
I am CLIA certified and a graduate of Disney's College of Knowledge. I've also completed all of my Universal Studios courses, and I keep up to date with the required renewal classes.
Please contact me for your free no obligation quote. I'd love to hear from you. Most of my clients have turned into forever friends, and I'd be happy to send you references from some satisfied clients upon request. Thank you for your time, and I hope we meet soon!!!!
tara@themousedetectives.com
504-931-6352