Ali Quirk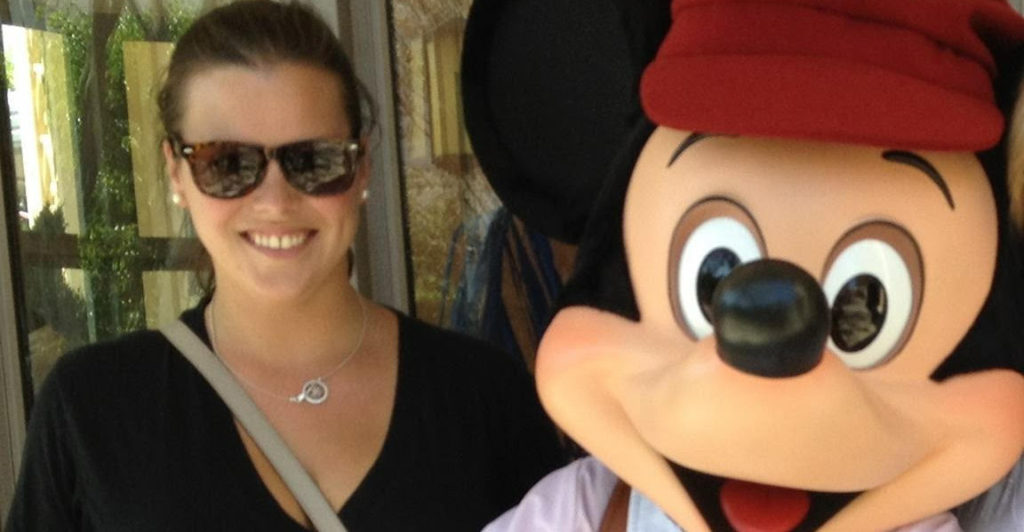 My name is Ali Quirk, and I am a long time lover of Disney!
I am the mother of two, soon to be three children, 3 years & younger. My family and I travel to Walt Disney World often. I have personally been to Walt Disney World 20+ times, to the Disneyland Resort 5 times, and on 1 Southern Caribbean Disney Cruise on the Disney Magic.
I love using my personal knowledge and experiences from traveling to help others make their own magical vacation dreams come true. I would love to help you plan your family's next vacation!
Beverly Eden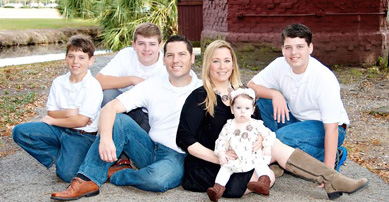 I'm Beverly Eden of the Mouse Detectives. I'm the married mom of 4. My experience with Disney dates back to age 4 & I'm as old as Disney World. (I will let you figure that out!)
My parents loved bringing my sisters and I to the parks often...usually every year! So I've spent quite a bit of time in Disney. When I married my husband, Travis, we decided to keep the magic going.
Disney memories are absolutely priceless. I know when my kids are grown with children of their own, I will have handed to them precious memories that they will be able to share.
I love Disney excitement...from booking your resort & fast passes to finally getting that much sought after dining reservation...THAT is why I do this...for the magic.
Whether you're interested in a cruise, the beautiful Aulani Hawaiian resort or Disneyland or the amazing Disneyworld...I hope you'll let me help plan your magic!
beverly@themousedetectives.com
504-319-8502
https://www.facebook.com/pages/Beverly-Eden-The-Mouse-Detectives/704007293042918
Brandi Daul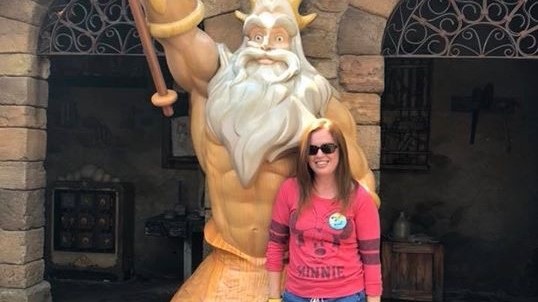 My name is Brandi Daul, and I am the owner of The Mouse Detectives. Walt Disney World has always been a magical place for me and my family, and I love being able to help share and create that magic for you and your family.
I have always admired the vision of Walt Disney, as well as his kind and welcoming persona, his passion for invention and innovation, and his true American spirit. I hope The Mouse Detectives can imitate that vision, and provide the highest quality, most magical vacation experience that your family can cherish for a lifetime.
brandi@themousedetectives.com
504-931-8310
https://www.facebook.com/TheMouseDetectives
Carly Brandt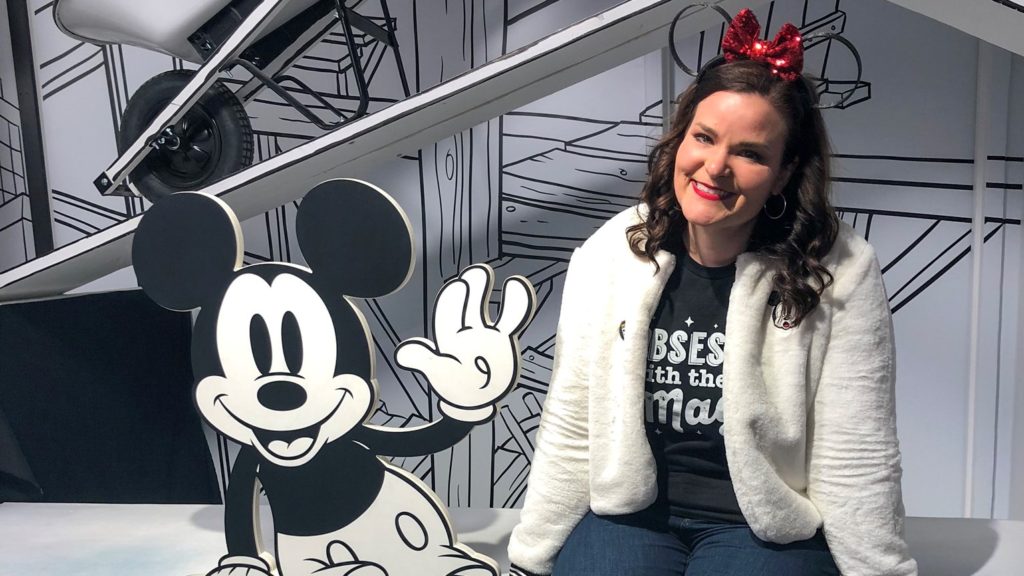 Hi there! My name is Carly Brandt. I am a from Chalmette, LA and I have been a Disney fanatic most of my life. Not having traveled much in my childhood, I am now making up for lost time. Every time I go to Walt Disney World, I fall in love with the magic even more. I enjoy learning about how Walt planned the parks, as well as the hidden magical touches they put in the parks now. I am always looking for hidden Mickeys!
As passionate as I am about Disney World, I am as passionate for traveling. I have traveled to 14 countries in the past 5 years. Being a pre-school teacher, I take my time off during the summer to explore the world and do some missionary work. My favorite and most memorable trip was working with orphans in Thailand.
I love to use my knowledge of traveling and Disney World to plan magical vacations for others. I would love to help plan your next vacation, whether it be to be a Disney Park or across the world!
(504) 234-9747
Carol Costanza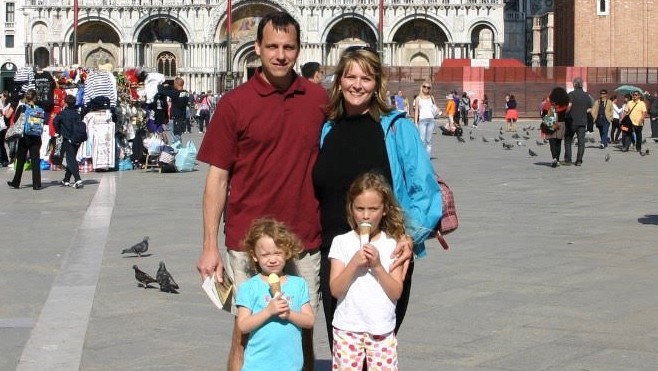 My name is Carol Costanza and I live in New Orleans!
I caught the travel bug early so traveling and helping clients build their dream vacations is something that I'm passionate about. I specialize in Disney, Universal Studios and cruising. I also love helping my clients with all-inclusive resorts and building a la carte trips.
Becoming a travel agent was a dream come true for me. I would love to help plan your vacation and ensure great memories for a lifetime!
Themousedetectives.com
(504) 410-6005
Instagram: carol@themousedetective
Christen Daul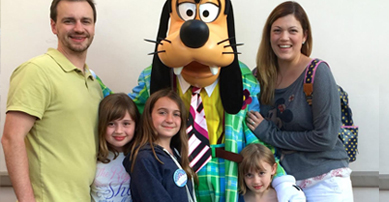 Hi, my name is Christen Daul!
I celebrated my 2nd birthday in Walt Disney world back in 1982, and my family traveled there every other year for most of my childhood and teenage years. When my own daughter turned 2, we took her for the first time, and it was so magical seeing Disney through her eyes. Now we have 2 little girls and go every year as Disney vacation club members.
I have also been to Disneyland twice and hope to visit all of the parks around the world someday. I have always loved planning our own vacations, and when I got the opportunity to do this for a living, it was a dream come true! Disney dining is my specialty, and I love trying new experiences and adventures that I can share with the wonderful families that entrust their trips to me.
Christen@themousedetectives.com
504-343-7523
Desiree Lisotta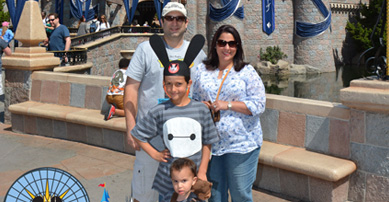 My name is Desiree Lisotta and I have lived most of my life in Gretna, LA. I will be moving to Belle Chasse, LA in the near future.
My family and I have a passion for Disney. We call Disney our second home. I have been to Walt Disney World so many times that I have lost count. I have recently visited Disneyland, and have sailed the seven seas on Disney Cruise Line. I love to help others plan their magical vacation. Let me help take the stress out of planning so you are ready to have a vacation of a lifetime.
desiree@themousedetectives.com
504-234-0771
https://www.facebook.com/disneydetectivedesiree
Jenn Merritt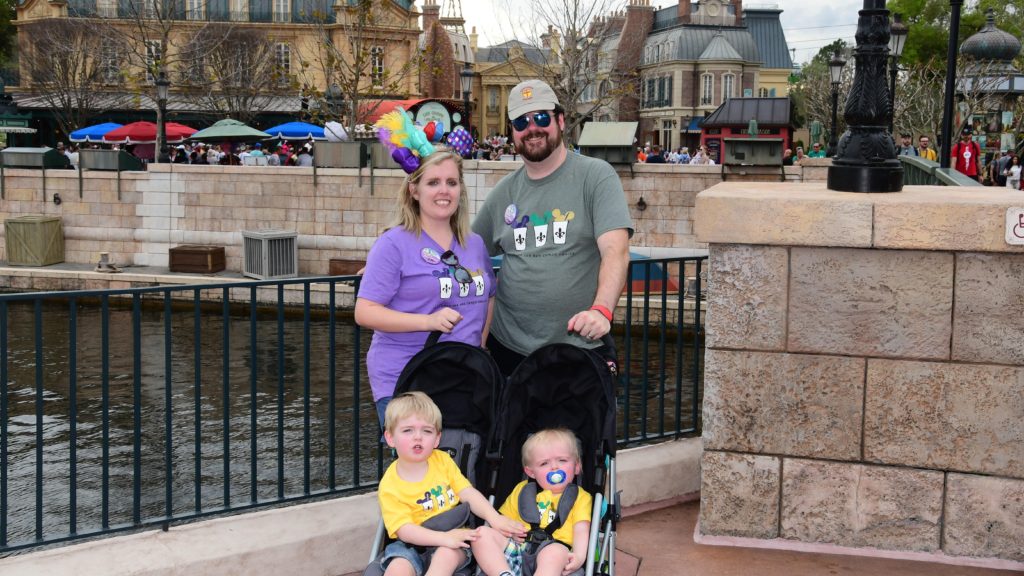 Hi my name is Jenn Merritt. I live outside of New Orleans. I have been married to my husband for nearly 11 years , and have 2 very active toddler boys.
I have been a Disney fanatic since I was little. During my first trip, the Cinderella Castle was decorated like a birthday cake celebrating the 25th anniversary of Walt Disney World. My husband and I celebrated our Honeymoon at Disney, and I even traveled to Disney 32 weeks pregnant, with many magical trips In between. We are planning to take our family to on more adventures in the future and would like to share with you!
I have planned trips for multiple people for fun before becoming a Mouse Detective. When I hear someone talking about Disney, I Instantly join in the conversations. All things Disney are in my heart and soul.
I am excited to help plan the most Magical vacations for you and your family!
Jenn Merritt
504-452-5071
Jennifer Waguespack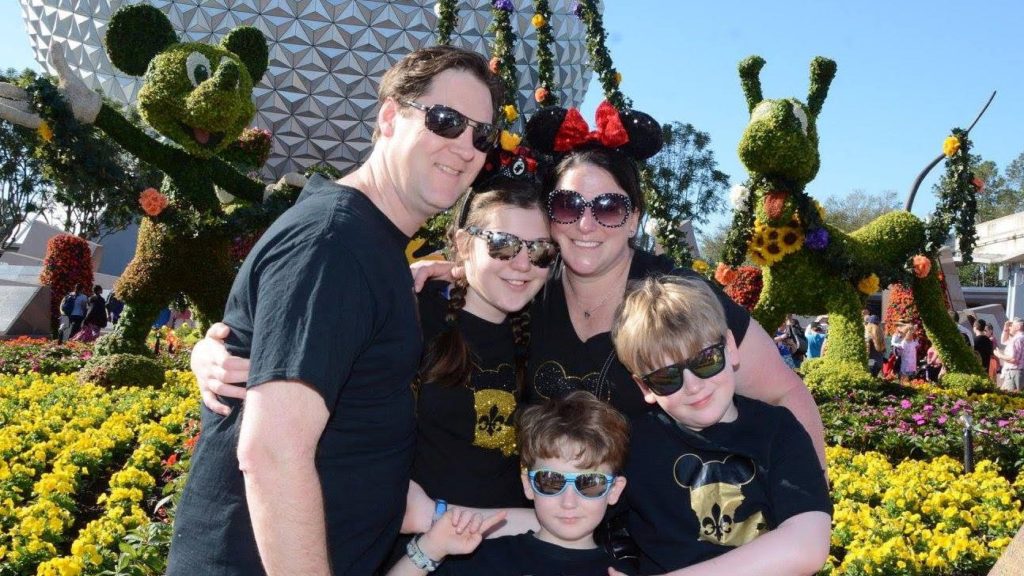 Hi Pal! My name is Jennifer Waguespack and I live in Madisonville, La. I am a mom of 3 amazing kids, and I love all things Disney! I live the Disney life, and have passed that love to my family. Disney is our home away from home! This love started with my 1stvisit to Magic Kingdom as a small child. It was so MAGICAL! The memories of that visit will always hold a special place in my heart.
We are an autism family, so I know how to navigate Disney's DAS pass, Universal Studios AAP, and more to help your special needs family!
I truly love my job - it is so much more than just a job for me. It is so exciting to plan dining, fastpasses, special activities and events to make the perfect vacation for my clients. I go "to infinity and beyond" to help families make the most of their time in the parks, and treat every one of their vacations as if it were my own. It is a dream come true to help families make MAGICAL MEMORIES with the people they love!
Contact me to help you plan Disney Destinations (Walt Disney World, Disneyland, Disney Cruise Line, Adventures by Disney and Aulani), Universal Studios, Carnival, Royal Caribbean, Viking and more!
504-908-1176
www.facebook.com/themousedetectivesjennifer
Liz Homer-Leggett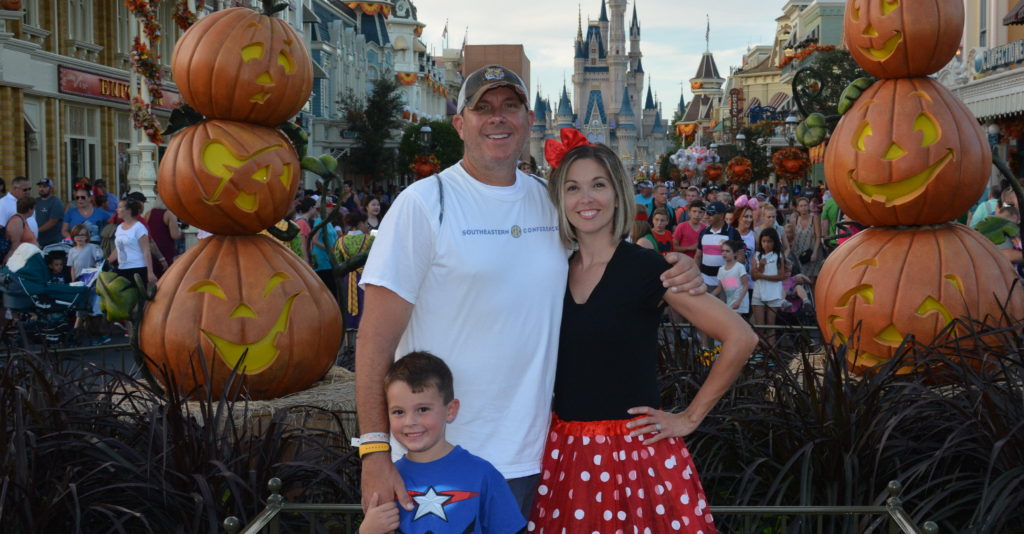 I am Elizabeth Homer-Leggett and I live in Luling, LA.  The first time I ever visited Disney World I was 24 years old.  I was so thrilled to be able to stand in front of Cinderella's Castle and witness how beautiful it was!  I fell in love with Disney World instantly!  Fast forward MANY years and many trips later and I find myself doing what I love in my dream job as a vacation planner to just the place that is so near and dear to me!  My husband always says he isn't sure what I love more, planning a trip or actually being on the trip.  I absolutely love helping plan trips for others and adding magic to each and every trip!  It truly is a dream come true!
504-931-3574
https://www.facebook.com/mousedetectiveliz/
Meredith Michler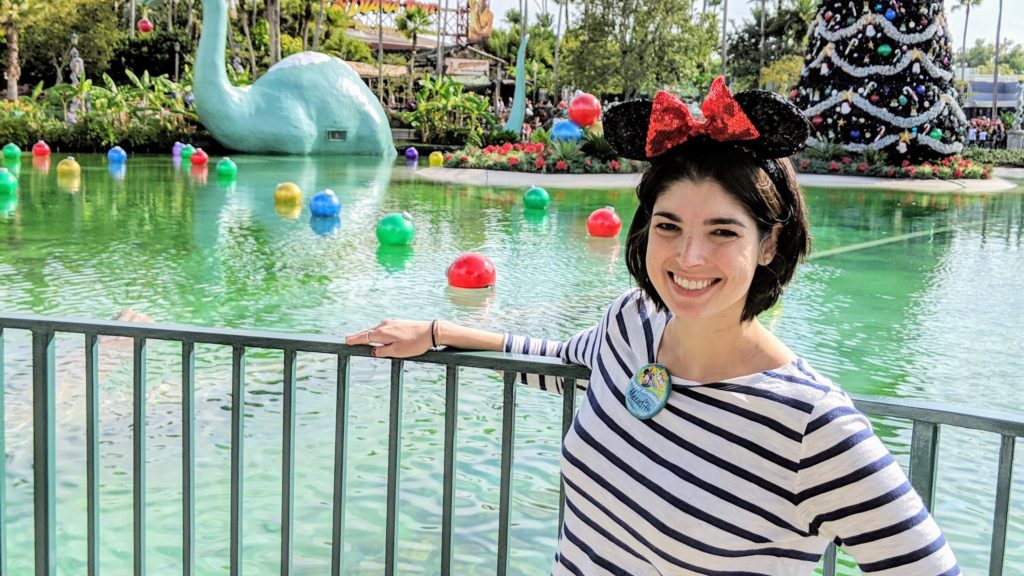 Hi there! My name is Meredith Michler. I live outside of New Orleans, LA.
I have been a lover of all things Disney for as long as I can remember.  I took my first trip to Walt Disney World when I was 7 years old and have been several times since. Now that I am a mom of two, taking my family on Disney vacations every year has become a dream come true!
The moment that made me fall in love with planning Disney vacations was the first time I took my family to Walt Disney World.  I will never forget the look on my kids' faces the first time they rode Dumbo and the first time they met their favorite characters. For me it was hard to hold back the tears for every one of the "firsts" we made as a family. I want to be able to create those wonderful memories for many more years to come, and to help others create wonderful vacation memories as well.
For me, planning is part of  the fun. I would love to help you plan your next vacation.
Let's make magical memories together!
meredith@themousedetectives.com
406-750-5947
www.facebook.com/mousedetectivemeredith
Tiffany Brown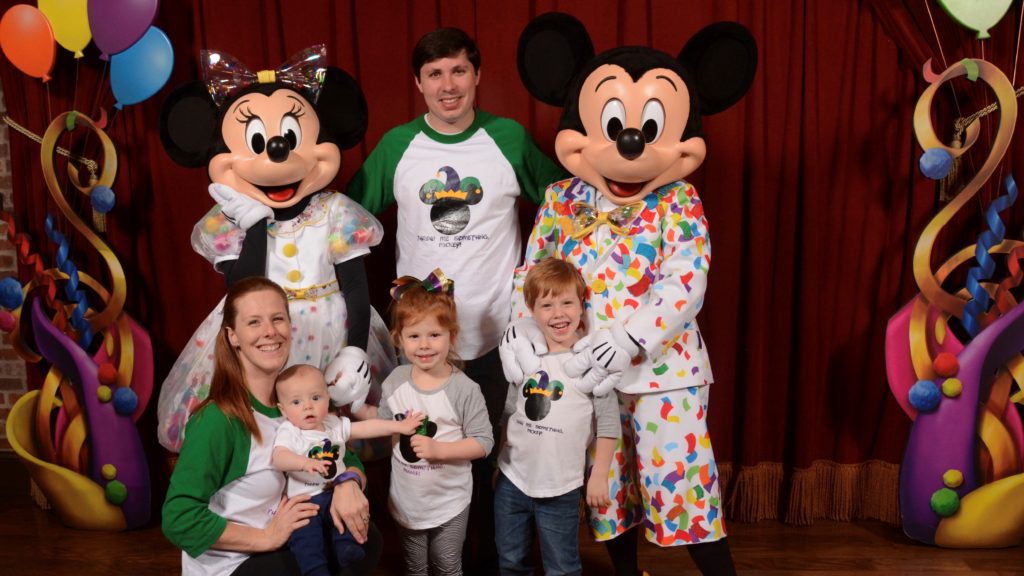 Hi, I'm Tiffany Brown! I grew up outside of New Orleans and now live in Baton Rouge with my husband, Hunter, and our 3 kids. I took my first trip to Disney World when I was 5 years old, returned as a middle school cheerleader for annual competitions, and again as a college student. Now I am a mom to 3 young mouseketeers who are constantly counting down to our next vacation, and I can honestly say that a Disney vacation has something for EVERYONE.
It's hard for me to pinpoint one thing I love most about Disney, but as a former teacher the planning is definitely close to the top of my list! I find so much joy in helping others discover the magic of Disney World through careful consideration of unique options and details.
Whether you've never been to Disney World or have been 100 times, I would love to help you plan your next vacation!
Tiffany_B@themousedetectives.com
(225)341-0058
Tracey DeSoto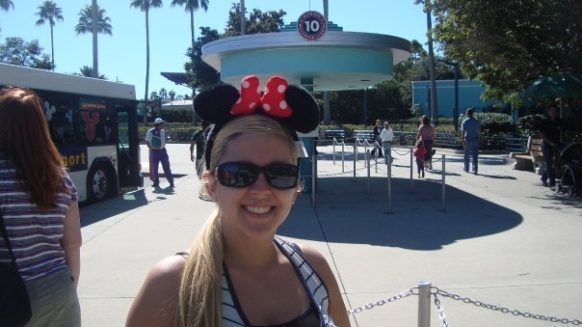 Hiya, pals! My name is Tracey DeSoto and my castle is in Ponchatoula, Louisiana. I am a wife and mother of two.  My love for all things Disney started earlier than I can remember. My first time visiting Walt Disney World, I was 7 years old and the magic just elevated from there. I have been to Disney World over 20 times, to be honest, I've lost count on the exact number of times. Put it this way; I've been to Disney World so much that I could draw you a map of the Magic Kingdom from memory. Traveling creates the best memories, I can't wait to help you plan your next wonderful memory! "In every job that must be done, there is an element of fun. You find the fun and—snap!—the job's a game!"
504-462-0727
Amanda Lybrand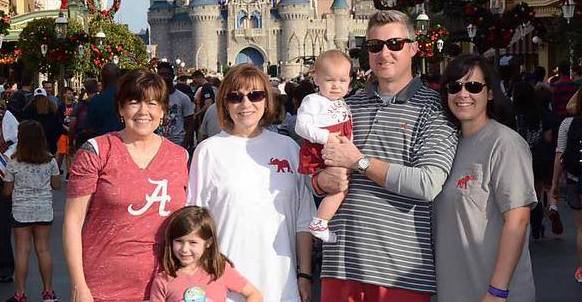 Hi, I'm Amanda Lybrand.  I currently live outside of Birmingham, Alabama, with my husband Bret and our 2 (soon to be 3) children.  I am so thrilled to join the great team at The Mouse Detectives and merge my love of travel and planning into a career.  My family loves to travel to different places every year, but one consistent that is a must is our yearly trip to Disney World.  Disney is a magical place, and it's my goal for every client to go prepared to have the best trip of their life and come away with the same love and appreciation for Disney that my family and I have.  
Becky Smith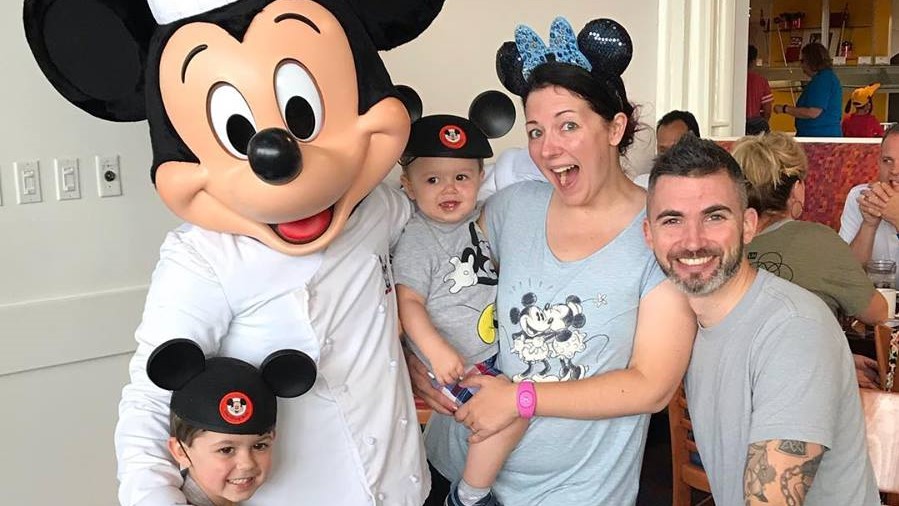 Hi! I'm Becky and I live in Connecticut. I've been in love with all things Disney since as long as I can remember. My first trip to Walt Disney World when I was 7 still brings back fond memories. Since then I've traveled many more times to Disney World, as well as to Disneyland and Disney Paris! My goal is to visit every Disney park and destination. I got engaged at Disney, honeymooned at Disney, and my sister even got married at Disney! Taking my two little boys to Disney for the first time and seeing everything through their eyes made the magic of Disney even more amazing. Some of my favorite things about Disney are seeing the castle for the first time on each trip (I get teary and emotional every single time!), tasting the new fun snacks at each park, and trying to find Hidden Mickeys! My favorite Disney movie is The Little Mermaid. What's yours? 🙂 I look forward to helping you plan your magical vacation!
(860) 874-8166
Kristen Barnes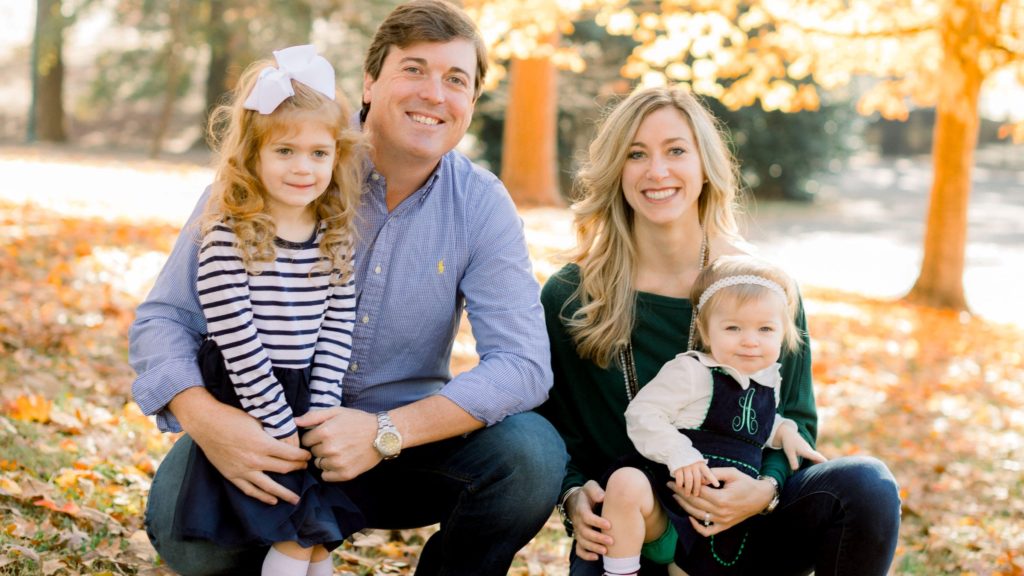 Hello! My name is Kristen Barnes and I live in the greater Atlanta area with my husband and two daughters. A native of south Louisiana, I attended college at The University of Southern Mississippi in Hattiesburg and moved back to New Orleans putting my degree in Tourism Management to work with the Ritz Carlton New Orleans. I have a passion for all things travel and hospitality. Walt Disney was able to perfect the guest experience and was a staple in my study of the hospitality industry. While Walt Disney World is the most magical place on Earth, there are many other places providing unique and magical experiences - the Caribbean has a special place in my heart outside of the continental US! I would love nothing more than to help you and your spouse, your family, or a group of your friends create memories that will last a lifetime... with Disney and beyond!
Kristen@themousedetectives.com
985-789-1004
Kimberly Palmisano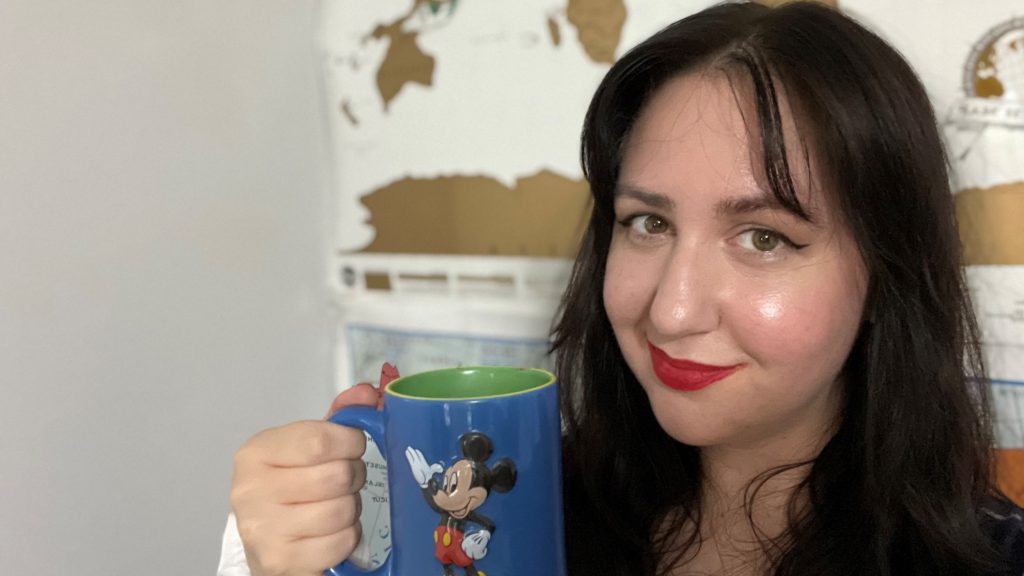 "Hey there! My name's Kim and I live in Columbus, Ohio. Although I have lived in Spain, South Korea, and Italy, my love of Disney travel has remained constant since my very first trip to Walt Disney World in 1997. Since then, I've become a bit of a "nerd" when it comes to Disney history and learning about the countless things you can do at Disney World, Disneyland, and even the parks abroad. Now, I can put that nerd knowledge to good use and help you plan a vacation that's perfect for you and your travel party.
While I love planning Disney vacations, I would also be thrilled to help you plan trips anywhere around the globe. Just like Disney, traveling and exploring new places and cultures has also been a passion of mine. So if you're up for an adventure, I'm up for planning it. 😉
Feel free to contact me about planning your Disney (or non-Disney) getaway!"
kim@themousedetectives.com
https://www.facebook.com/mousedetectivekim
Janet LeBlanc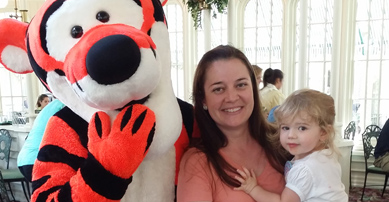 My name is Janet LeBlanc and Disney World is my favorite place on earth! Walt's obsession with details, cleanliness, and great customer service in creating his parks has always fascinated me, so much so that I actually applied to work at Disney World during college. I was lucky enough to clean toilets (for real!) at the most magical place on earth for a summer, and I've been returning to Disney over and over ever since, now with a family of my own.
I was born and raised in Baton Rouge, graduated from LSU, and moved to Houston in 2009. I've always been a researcher and a planner, and I've enjoyed planning our family's vacations since childhood. I love helping other families discover the best way to experience their own Disney magic. A Disney vacation is a memory you'll cherish forever, and I'm here to make sure it truly is your dream come true!
janet@themousedetectives.com
https://www.facebook.com/mousedetectivejanetleblanc
225-953-2836
Lauren Lore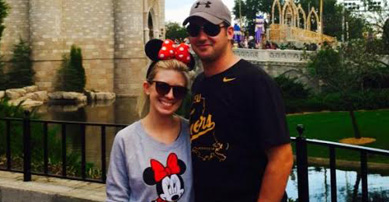 My name is Lauren Lore, I grew up in NOLA and recently moved to Spring, Texas.
I am in love with ALL things disney! I have been going to Disney World every year since I was born, sometimes more than once a year.
Becoming a Disney travel agent was a dream come true. I would love to help plan your vacation and ensure great memories for a lifetime.
lauren@themousedetectives.com
504-430-7930
https://www.facebook.com/DetectiveLauren
Megan Thomas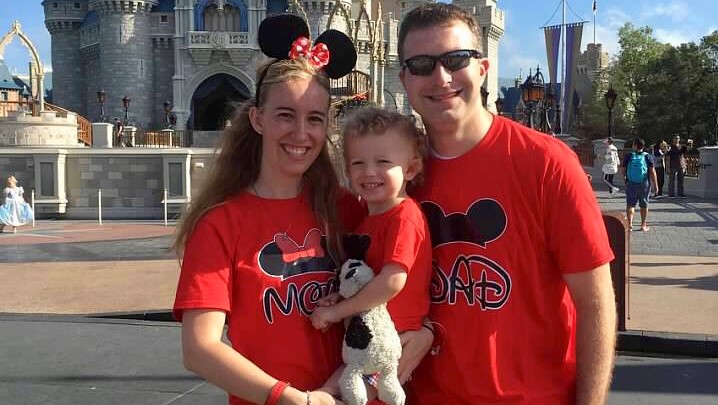 Adventure is out there! Hi friends, my name is Megan Thomas, and my goal is to help you and your family plan your dream Disney vacation full of memorable moments, Mickey hugs, and Dole Whips! I currently live in The Woodlands, TX with my husband (we got engaged at Disney World!) and son!
I still remember the first time I met Tigger – right in front of Cinderella's castle – and I got to bounce with Tigger!! Ever since then, I have loved the magic of Disney! As I grew older and planned countless trips full of family and friend reunions – it is that magic that keeps bringing me back to Disney vacations!!
Fast forward to my son's first trip to Walt Disney World to celebrate his 1st birthday.  As he walked on wobbly legs to give Tigger a hug, I was once again reminded of the magic of Disney!  Disney Parks allow the young and the young at heart to realize their dreams – whether they are meeting your favorite character, riding a flying elephant, going on a safari or traveling around the world.
The beauty of planning a Disney vacation is that each trip can be completely customized to your own hopes and dreams! Let's help you make those memories you will treasure for a lifetime!!
713-677-4678
https://www.facebook.com/mousedetectivemegan/
https://www.instagram.com/mouse_detective_megan/
Melissa Vansant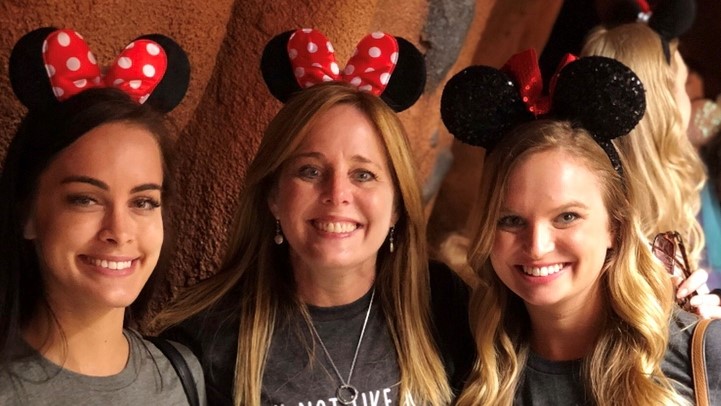 My name is 
Melissa
Vansant
 and I live in Houston, Texas. I first visited Disneyland in junior high and immediately fell in love with the magic and experience of the parks. Since then I have been to Walt Disney World and Disneyland many times and created so many amazing memories. Visiting every international park is on my bucket list! I have always loved helping friends and family plan out their perfect Disney vacations (and trips of all types) and I would love to help you plan yours.
https://www.instagram.com/mousedetectives.melissa/
Amy Reardon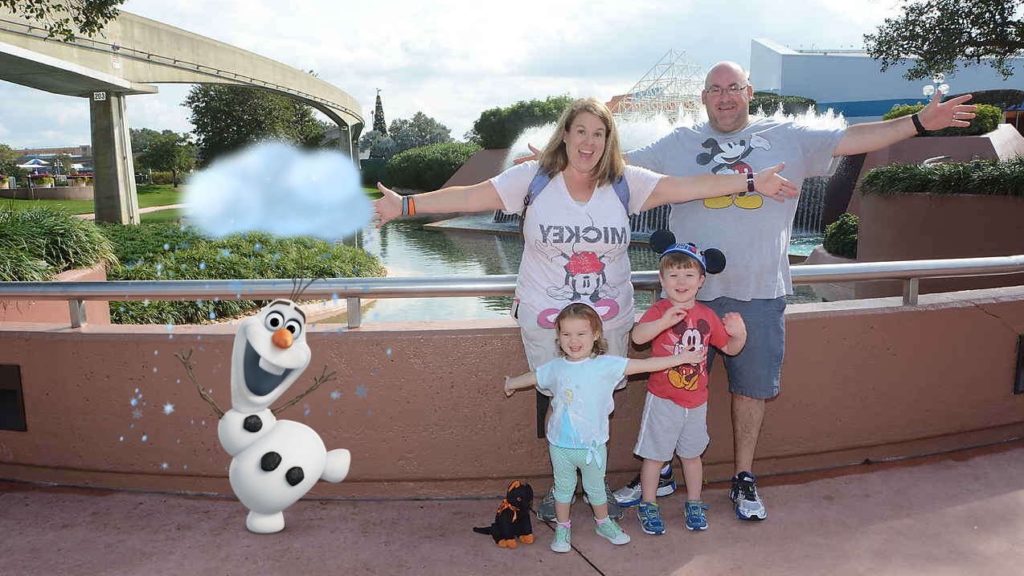 I'm Amy Reardon and I live outside of Washington, DC with my husband and 2 children. We are at either at Disney, missing Disney or planning our next trip! We might live 12 hours away, but we make several trips to Walt Disney World each year. We have also traveled to Disneyland and taken a Disney Cruise.My love of Disney started with my family's annual trips during my childhood. I remember the pure joy of riding the monorail into Magic Kingdom, being brave enough for my first ride on Space Mountain and riding Dumbo with my mom.  Now I love sharing the magic with my own children! I will never forget the first time my little girl saw Tinkerbell fly across the sky during the fireworks. The look on her face was priceless- pure Disney magic.I love my job as a travel planner because I love helping other families make memories. I can't wait to see pictures of their magical moments! I know planning a vacation can be overwhelming, and nothing makes me happier than hearing a client say "it was so easy with your planning!" °o°
540-845-4051